Women's Coaching Month - Lisa Borg (Lancefield)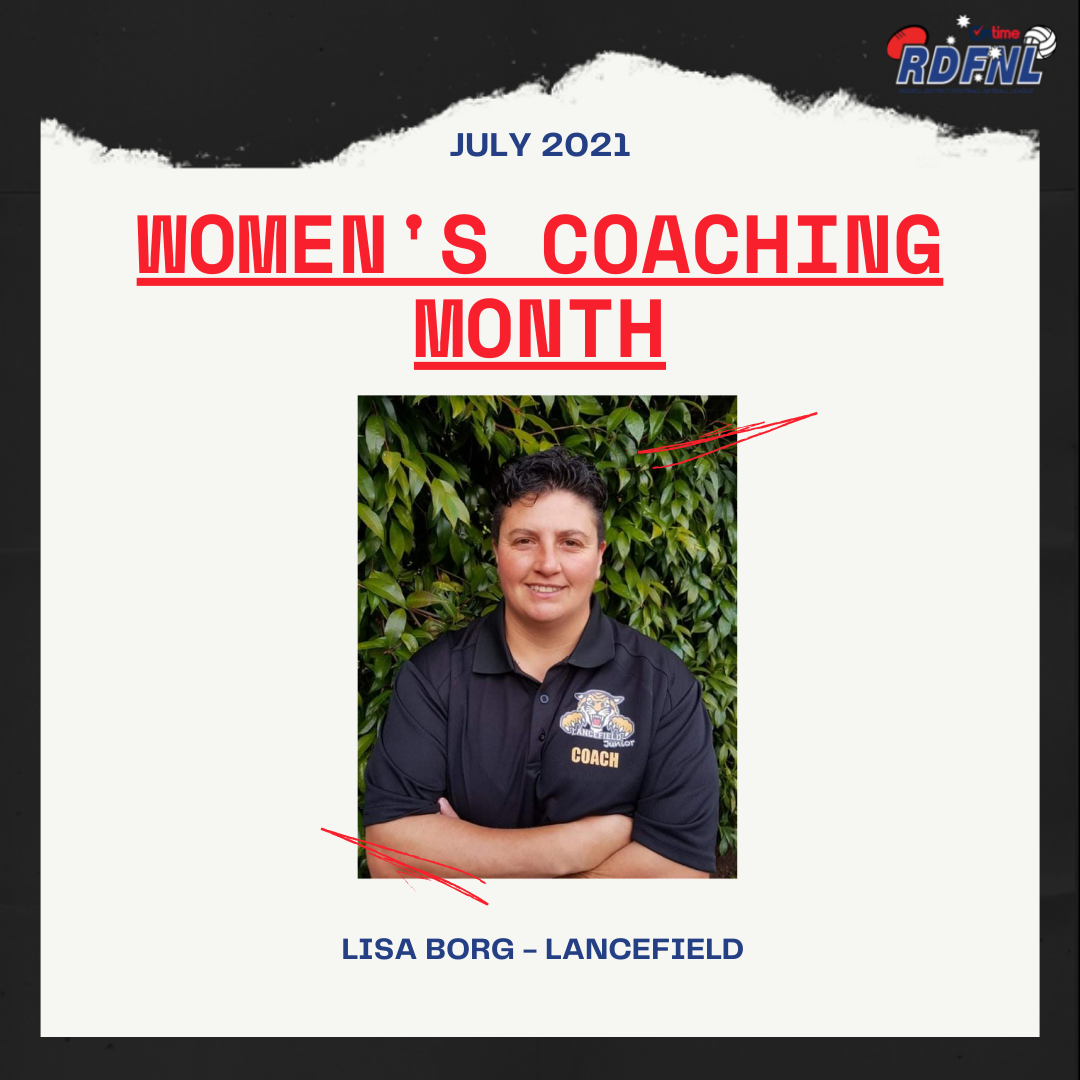 Across Victoria we are celebrating Women coaching football with Womens Coaching Month.
One of just three female coaches in the RDFNL is Lisa Borg who we caught up with this week.
What's the best part of being involved with female football?
The best part of coaching Lancefield junior girls is seeing the passion and love of the game these young girls have.
At the beginning of the season a lot of the girls didn't know much about football but came with such enthusiasm, each week they continue to grow confidence and improve their football abilities. I am in awe of how far they have come and look forward seeing them continue to grow.
What inspired you to coach female football?
I started playing football at the age of 7, growing up I never really had any female mentors or coaches around me, even back then there were not many females playing football full stop. My hope is that by being a female coaching football I can set an example for other younger girls that anything is possible, and your opportunities shouldn't be limited by your gender.
How has the development of female football impacted you?
There have been some really great positives that have come out of the growth of female football including so many opportunities for young girls and women to play football not only at a grass roots level but also at a professional AFLW level.
However, there is still a long way to go with equal opportunity for both Women who wish to play and coach AFL there is definitely a gender imbalance when it comes to women in coaching!
Personally, there have been times where I feel I have been overlooked for a coaching role due to my gender and not based on my experience and knowledge. 
What does it mean for you to be recognised in July Women's coaching month?
While I'm grateful for the recognition, part of me also thinks hopefully one day it will just be "normal" for females to be coaching and there will be no need for special celebration of "female coaches" at the end of the day I am no different to any of my male counterparts we are all here to be mentors and share our passion and knowledge of AFL football.