Aaron Cerone appointed U15 Interleague Coach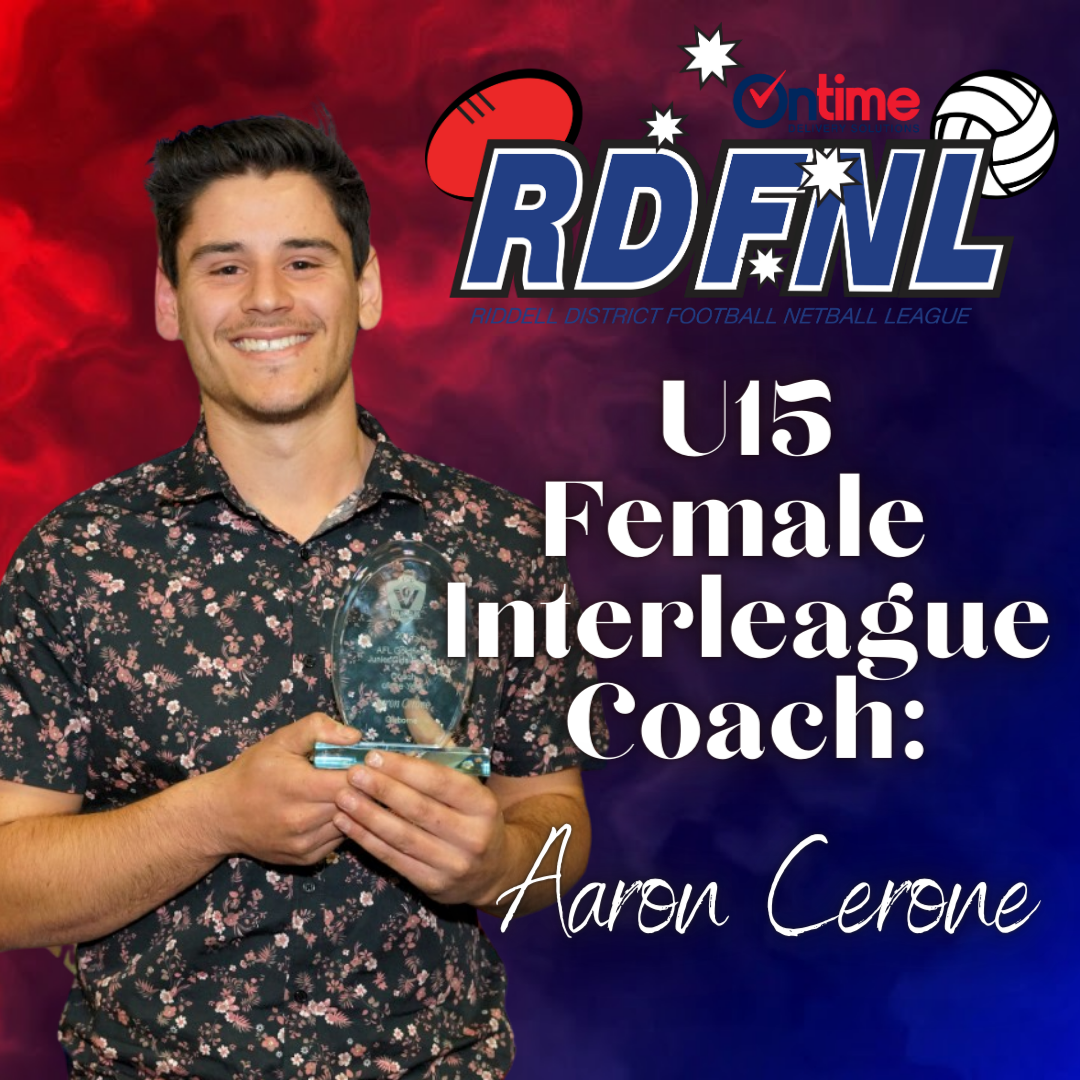 Aaron Cerone will coach the Under 15 Female RDFNL Representative team in their maiden season of the Metro Championships.
Having previously fallen under the AFL Goldfields banner 2021 is the first time the RDFNL has entered a female team into the competition.
Cerone is a young coach but has had some success having won back-to-back premierships with Gisborne. 
His message is simple.
"Go on the ground with a smile, come off the ground with a smile and remember all AFLW players had to start somewhere," Cerone said.
Cerone is passionate about instilling confidence in his players and he is looking forward to the opportunity to coach players who are equally as passionate.
"Coaching at club level you get those players who are just there for fitness or to hang out with friends," Cerone said.
"The exciting part about coaching interleague is all these players see a future in the football system they are all keen to learn and get the best out of themselves. "
The Under 15 age group is a critical stage for young players' development and Cerone looks forward to helping all players hone in on the basic skills.
More details surrounding the Under 15 Female Football Interleague Program will be sent to clubs in the near future. 
Trials are expected to take place in early May with the competition to take place in June.
All players eligible are encouraged to attend.