Kiara Taylor ready for the challenge at Romsey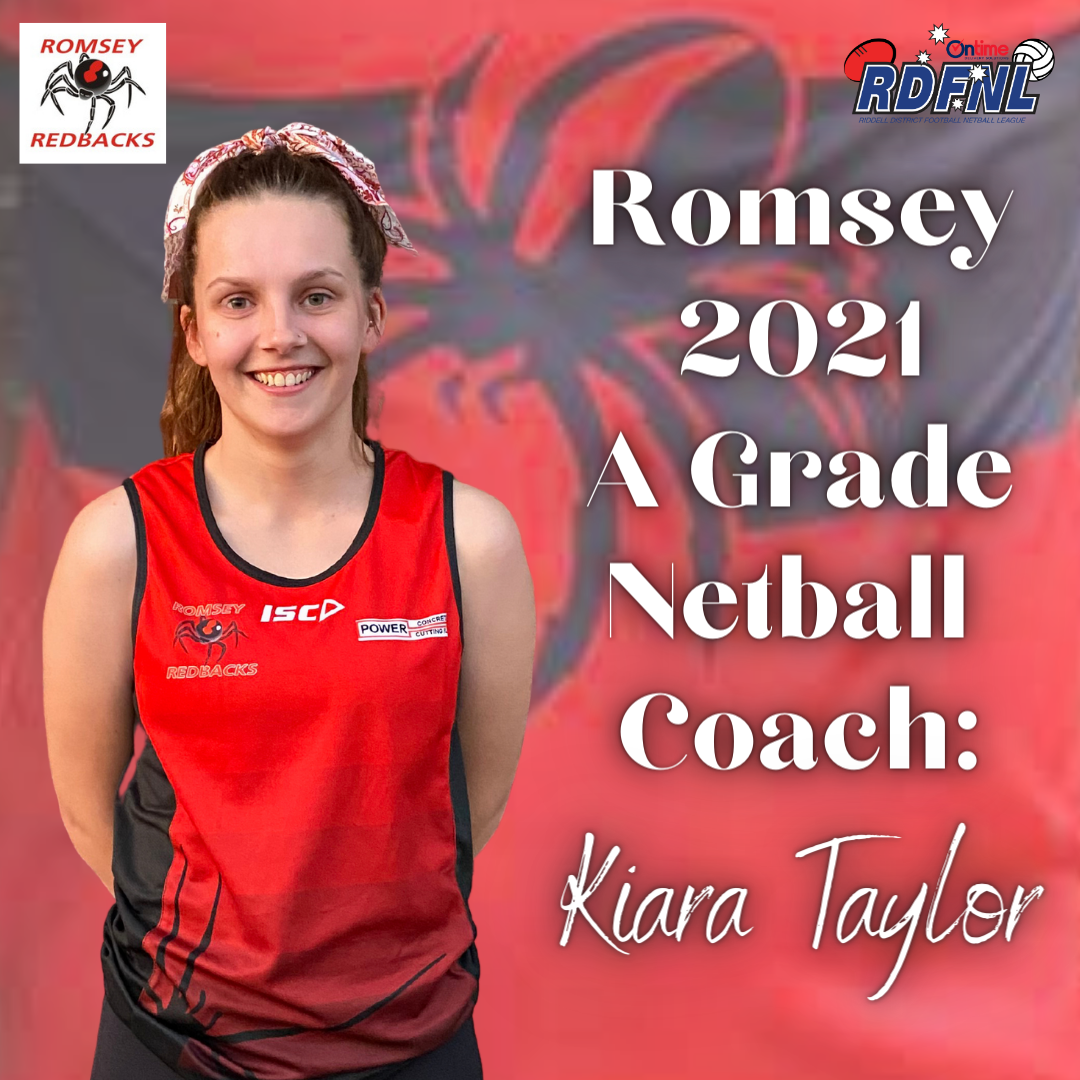 Kiara Taylor has had a tough initiation into senior coaching in the RDFNL as Romsey continues to build its A-grade team.

Taylor is in her first year of senior netball coaching and she comes to the RDFNL with plenty of experience.

That experience however is from a playing perspective not from the sidelines.

"I just wanted to show what I have got as a player and the knowledge I have learned over the years," Taylor said.
"I have a bit of a basketball background as well but it is great that I have this opportunity with Romsey."

Taylor is a coach's dream being able to play any position on the court and she won't be phased playing herself where she is needed.

Over the past four seasons, Taylor has found herself down the attacking end but a new league and club could mean a change of position.

While being positive and constantly smiling the lack of numbers around Romsey is a serious concern in the early stages of the season and it is putting a dampener on what should be an exciting time for the new coach.

"We are basically four or five A Grade players short," Taylor said.

"We are trying some different things like bringing in coaches from other leagues but basically anyone that is keen on playing who doesn't know where they fit in should come and have a trial, have a look around, and see if it is a good fit for them."

Romsey has been a strong club in the RDFNL for a number of years and that is what drew Taylor to the club.
"I have a few mixed emotions at the moment, I am nervous and excited to see what the future holds."

Whitney Thielke who has coached the RDFNL Junior Interleague for the past three seasons will take on the other coaching responsibilities at Romsey FMC in 2021.

If you would like the contact details of the Romsey FNC please send an email to This email address is being protected from spambots. You need JavaScript enabled to view it.

The RDFNL season opener is just 26 days away.