Talking RDFNL 2021 - Woodend Hesket A Grade Netball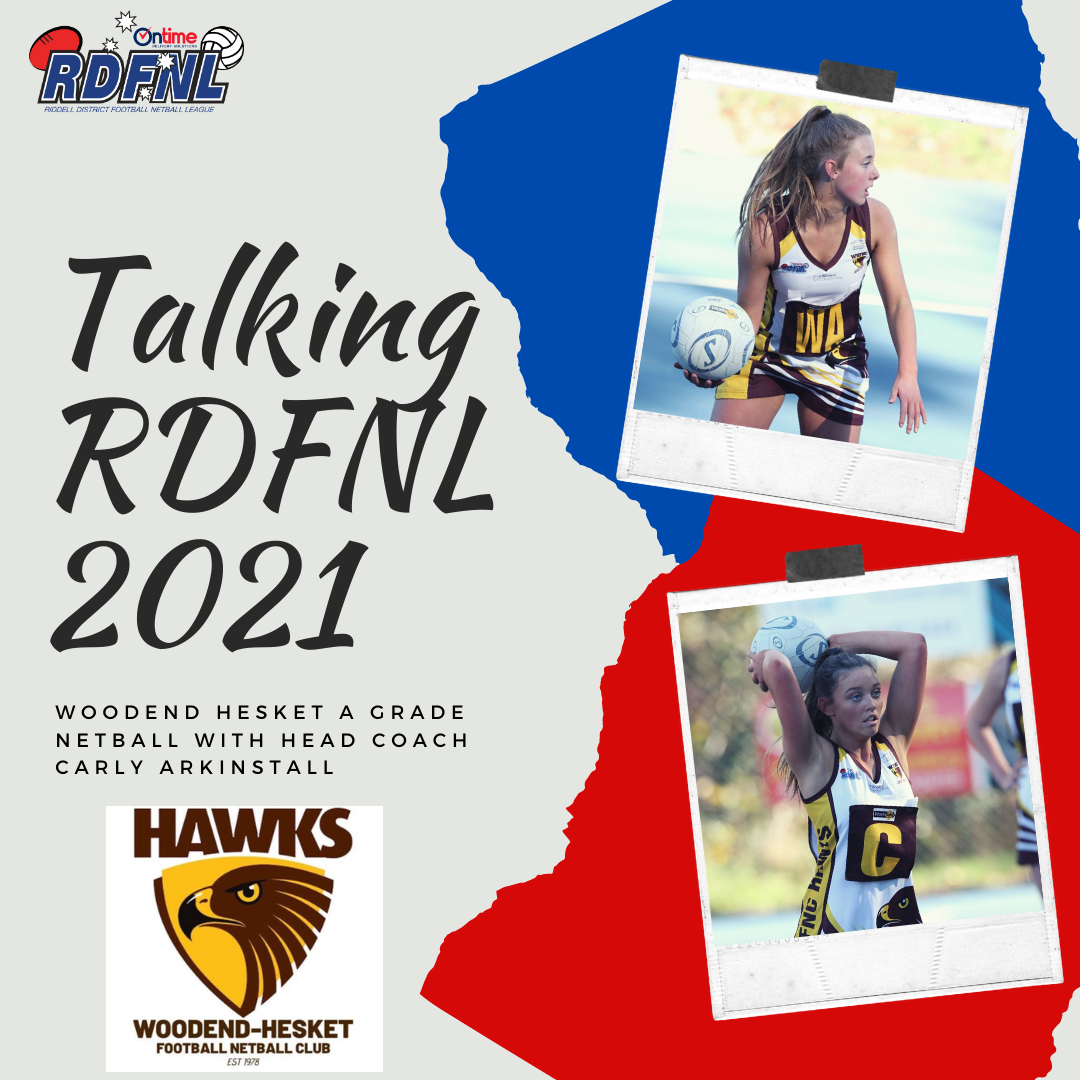 Woodend Hesket FNC A Grade coach Carly Arkinstall is looking for a fresh start in 2021.
After accepting the coaching position and looking forward to her first stint as a football netball league coach Carly was forced to wait while the pandemic halted community sport.
Now she is eager to get started with the Hawks and hopes to bring some fun and improvement to a club that is building on its strong junior program.
Here is how the Hawks are looking ahead of season 2021 from the eyes of their head coach Carly Arkinstall:
We have just announced my re-signing as Woodend Hesket NFC Netball Head Coach, coaching the A & B grade. We also have the amazing Kellie (as Under 19s coach) and Anne Louise (as C grade coach).
We are looking forward to kicking off pre-season in the coming weeks. We aimed to officially start on Thursday 12th November, but our social media pages are the best way to stay updated for the exact details. We'd love to see as many old and new faces come along!
We've got a great bunch of local netballers that are keen to start a fresh and get involved in the club after what has been a different and tough time for us all. Our pre-season is going to be a great opportunity to connect with others, get fit, and improve our netball skills. I'd like to think we'll also have a bit of fun along the way!
Next year we have some of our strong local netballers moving up from our underage teams, and we are excited to see these girls excel in our A & B grades with fresh legs and more experience. We're also keen to continue to be competitive and are open to new players that will bring experience and leadership to the club. So please do reach out if you're interested.
This was my first year involved in FC netball, and I was super excited to get involved in a sport that has been a big part of my life in a great community town (that I now live!). The pandemic obviously halted the 2020 season, but now we have more time to get to know each other, get fit and bring together an awesome group of players ready to take on the 2021 season. It's a fresh start for us.
With the last couple of months off and I'm sure variability in the girl's fitness levels, we'll start off focusing on fitness and building strength... all while having fun! We'll then move quickly back into netball skills and simulated play so that their bodies are ready for trials.