Talking RDFNL 2021 - Melton Centrals A Grade Netball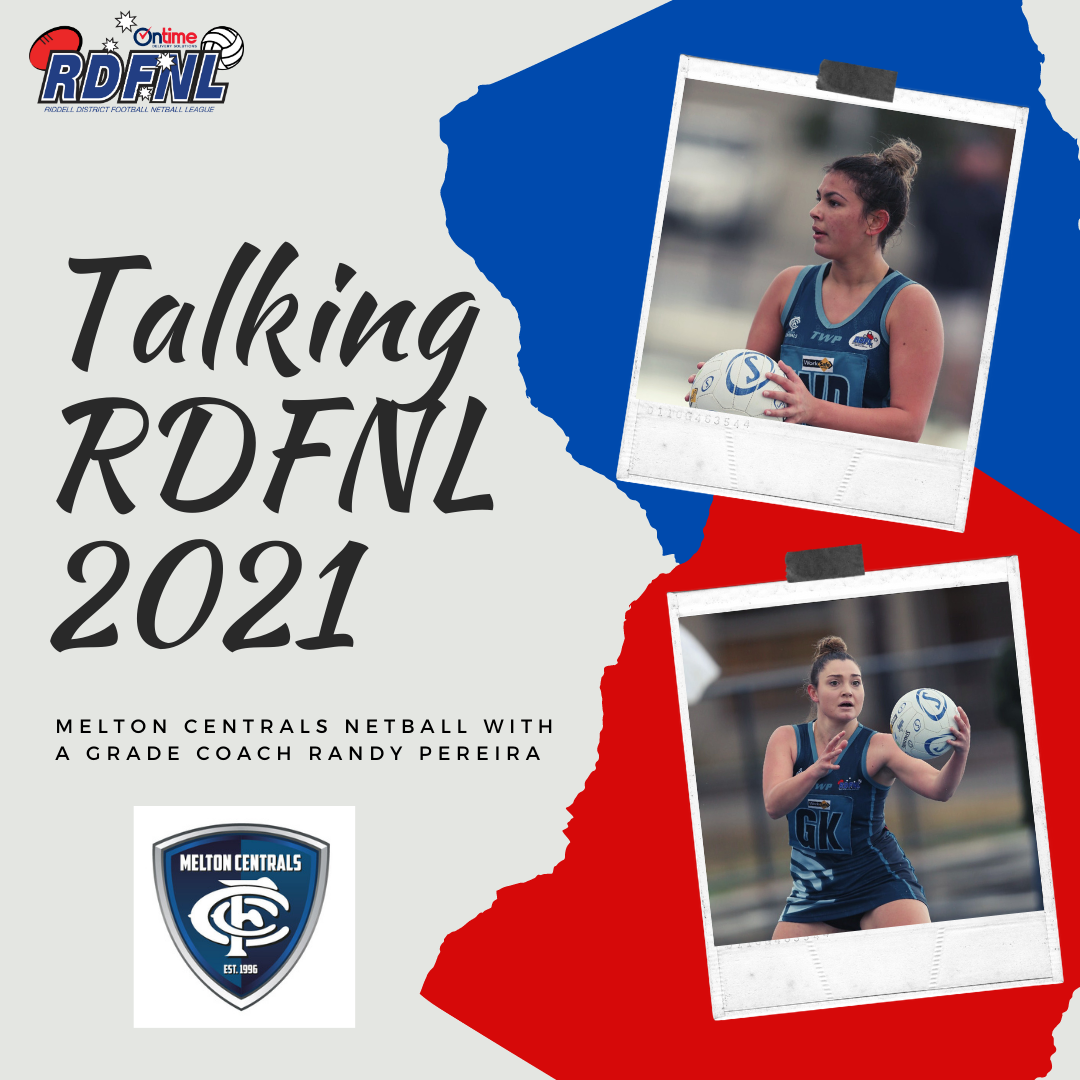 Randy Pereira is set to enter his 12th and potentially his final season in the RDFNL as A grade coach of Melton Centrals. 
Pereira will be joined by Doug Mitchell who is a new coach to the league.
The Centrals have been quietly going about their business over the past few years as they continue to develop their junior players. 
Pereira is excited to see how they match up against the leagues best.
Here is what he had to say when we were "Talking RDFNL 2021":
Have you had any key signings for the upcoming season?
Well my co-coach Doug Mitchell who will be coaching all 4 teams with me is a huge acquisition as he has vast experience coaching and running Point Cook junior NC.
Player wise we had picked a very young team with a 15yo, two girls who were 16, and two 18-year-olds so a very inexperienced but we think a very competitive team, I have always resisted recruiting VNL players because it stifles the junior players within the club being developed.
Who has left the club that will be difficult to replace?
There has only been one key loss, although she will continue to play with the club, in B grade and that's Bec, who is arguably the best player over the last 10 years in the RDFNL.
Have you coached in the league before and if so what do you like about the RDFNL?
Yes as you know I have coached in the league and 2020 would've been my 12th year as head coach at Centrals and it will be Doug's 1st.
I like the RDFNL because it genuinely promotes netball equally along with football.
How has covid19 changed your 2021 season plans? 
Covid 19 effect on 2021 is too early to tell, but I think the AFL and NetbaVic should have a zero salary cap for at least 2021 and maybe 2022 as clubs will otherwise struggle to survive. It will also show who is loyal and who is playing for money only. Trials for 2021 will be pushed back to mid-late January 2021 as we won't time to advertise and organise in time, most likely offer 2020 players the chance to accept their positions again for 2021.
During 2020 did you have any involvement with players such as at home workouts or training programs?  During Covid 19 restrictions my youngest daughter Taylor ran virtual sessions on Thursday evenings and Sunday mornings.
Who are some players to watch from your team in 2021? We picked a really young team and there are a few players that I think will surprise, I don't want to name them as it will be unfair to the rest of the team to that
What are you most looking forward to in 2021? Looking forward to seeing how our young team will perform against the giants in Macedon, Riddle, etc.
Do you have a set date for preseason following the easing of restrictions? Preseason dates not set yet but will commence the week after we finalise 2021 teams.