Talking RDFNL 2021 - Wallan A Grade Netball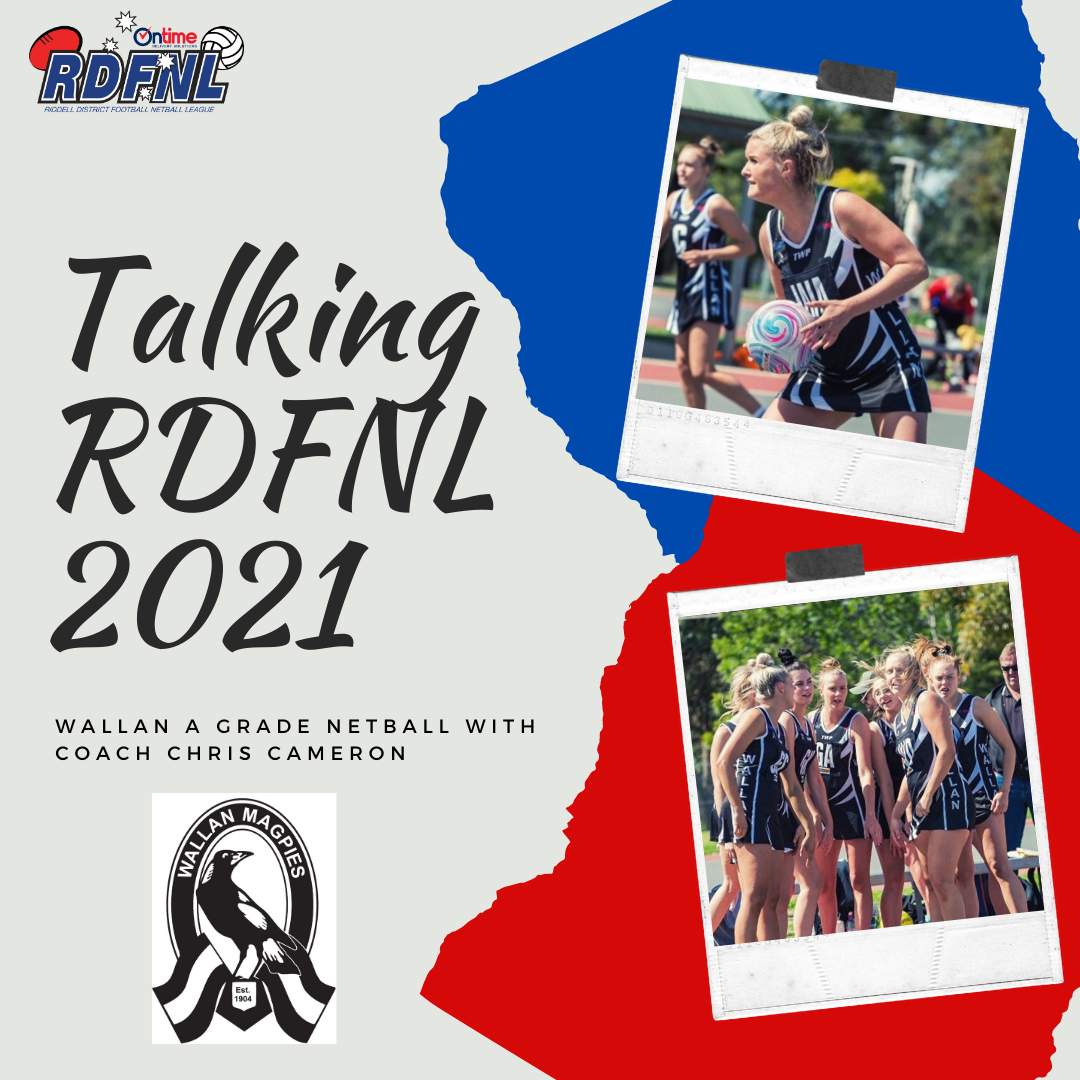 It is all systems go for Wallan as they have their sights firmly set on season 2021.
Wallan head coach Chris Cameron described season 2020 as a long pre season and if that is anything to go by we can expect big things from the girls in black and white next year.
Here is what Chris has to say when we were "Talking RDFNL 2021":
Have you had any key signings for the upcoming season?
2020 was going to be an exciting season for Wallan. We have re-signed 9 of our A Grade players from our 2019 squad. 2021 will see 1 new signing... Chloe Gray! Gray has a great netball CV and VNL experience. She's a dynamic shooter but also has the ability to move to the mid-court. It's going to be great to see Gray and Chloe Louise Meulenmeesters partnership in our attack end. Erin Jay will be elevated from the B Grade squad. Erin has her first season with Wallan in 2019 and dominated in defence. She is going to only add strength to our defence circle. We have some exciting under 19s joining us in 2021 and also a set of twins... that's all I can say for now.

Who has left the club that will be difficult to replace?
No departures as yet and we are in the process of signing all players who were offered a position in 2020 and 90% have recommitted.
Have you coached in the league before if so what do you like about the RDFNL?
I am heading into my 4th season coaching in the RDFNL. It's been such a breath of fresh air since stepping away from VNL. I love that it's all about sport, rivalry at every game but you know in the end you leave it all on the court and catch up with friends/mates from other clubs.

How has covid19 changed your 2021 season plans?
COVID haven't changed any of our plans, we are just looking at it as a really long preseason. The girls are all fired up for 2021 and just hanging to get on a court.

During 2020 did you have any involvement with players such as at home workouts or training programs?
Lockdown 1 - there were a number of programs set up for all the girls to tackle. Regular check-ins via Zoom were also set up. As a club, we also used our social media platforms to stay connected. Let's just say the 'HOT SHOTS' was a great success.
Lockdown 2 - training programs were eased to allow everyone to focus on themselves. Ultimately the focus was on mental well-being. We have actually just restarted a fitness program and we are about to kick start fortnight Zooms next month. I know all of the girls are clocking up their kilometres and keeping fit.

How do you prepare for season 2021 following the year off?
We just continue to go about our business and begin to look at goal setting (individual & team) and continue with preseason. Our work has never stopped this year, we just continue on our journey and set our eyes on game 1, 2021.
Who are some players to watch from your team in 2021?
I don't believe it's about specific players to look out for, look out for all teams. There is a great mix of original Wallan girls and a number of new recruits. 2021 is going to be a BIG season for us.

What are you most looking forward to in 2021?
Getting in the court and just have sport running normally again. We've all missed it.
Do you have a set date for preseason following the easing of restrictions?
We've already started!