Talking RDFNL 2021 - Diggers Rest Senior Football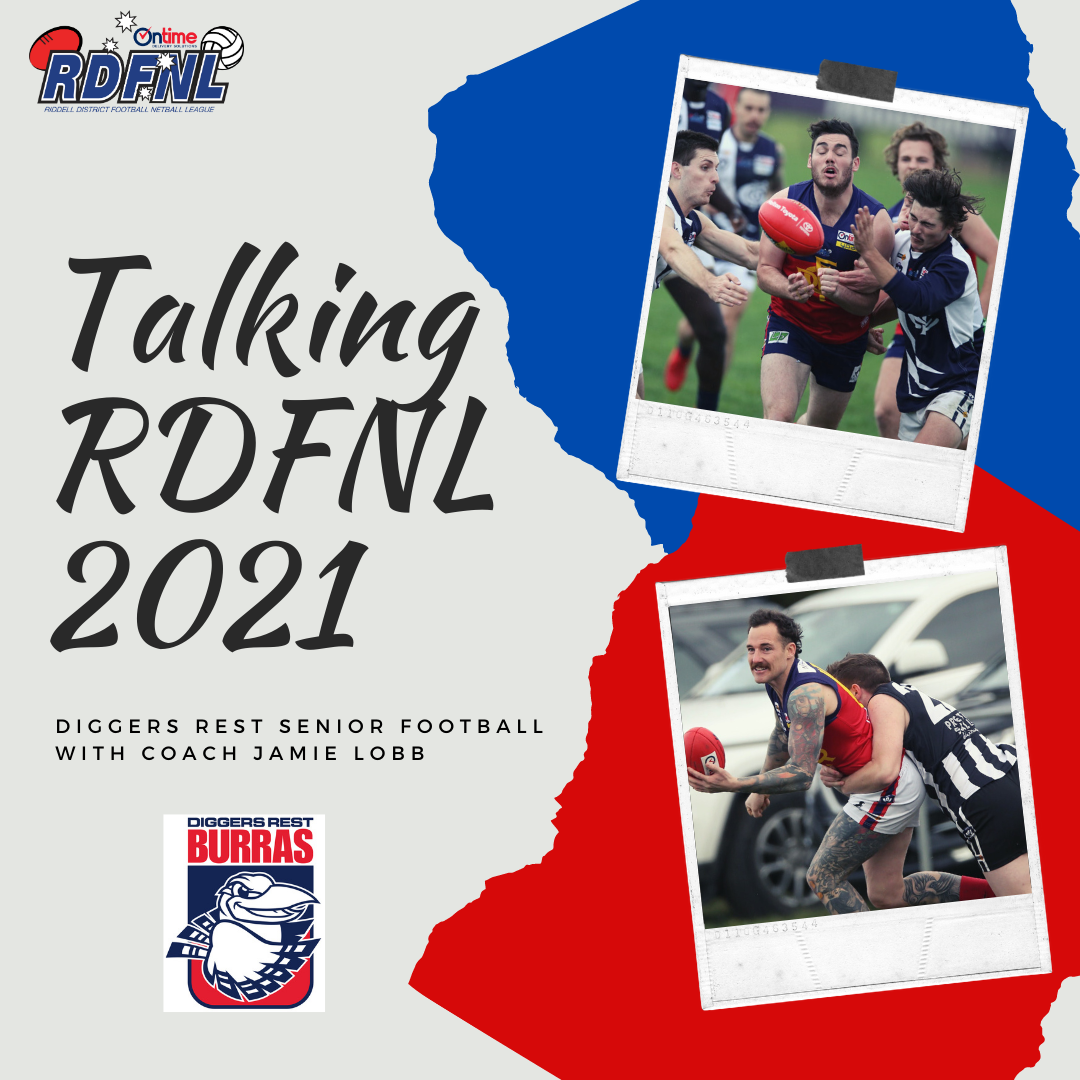 It has been a year of ups and downs for most people, but Diggers Rest coach Jamie Lobb was his usual optimistic self when we caught up with him to talk about the RDFNL in 2021.
As he enters his third year at the helm for Diggers Rest, he is most looking forward to getting back out there and enjoying the community aspect of football and netball.
Here is what Jamie Lobb had to say about how Covid19 has affected Diggers Rest 2021 football plans.
Have you had any key signings for the upcoming season?
We have pretty much kept our list that we put together for the 2020 season that I believe would be hard to beat.
We have had discussions with a few guys to add to that list but nothing I can confirm as yet? Looking forward to seeing Jaidyn Caruana run around in a
Diggers jumper for the first time.
Who has left the club that will be difficult to replace?
Again, we have kept our list together nicely so no major exits
What do you like about the RDFNL?
This will be my 3rd year as a coach. I enjoy the mateship you get out of good old traditional local footy, we don't take ourselves too seriously so the enjoyment factor
is still there for anyone at our club, except Ben Morse who has aged dramatically since becoming president.
How has covid19 changed your 2021 season plans?
It's hard to plan any further than a month at a time for now. We have our long term goals we need need to hit but we will adapt on-the-fly with regulations
and guidelines due to covid.
During 2020 did you have any involvement with players such as at home workouts or training programs?
I didn't give them any training requirements or at-home workouts, they are a proud group of individuals so they genuinely keep themselves in reasonable condition so a break from me barking orders at them was a better idea. From what I can tell there are only a select few who have come out the other side of lockdown 'family size' as the guys are calling it.
How do you prepare for season 2021 following the year off?
Everyone should be fresh and ready to launch into some work when we are given the ok to go back to training. Probably need 10 practice matches instead of the usual 2 that we have to get the match practice and running patterns back into the players.
Who are some players to watch from your team in 2021?
Jaidyn Caruana
James McMahon
Chris Lawton
Matt Krul
Ben McMahon
What are you most looking forward to in 2021?
Being able to see everyone from the club and have some fun on a Thursday night at and after training - it's what you play footy for.
Do you have a set date for preseason following the easing of restrictions?
We will head back to training when it is safe to do so and as soon as we are able to