Talking RDFNL 2021 - Macedon A Grade Netball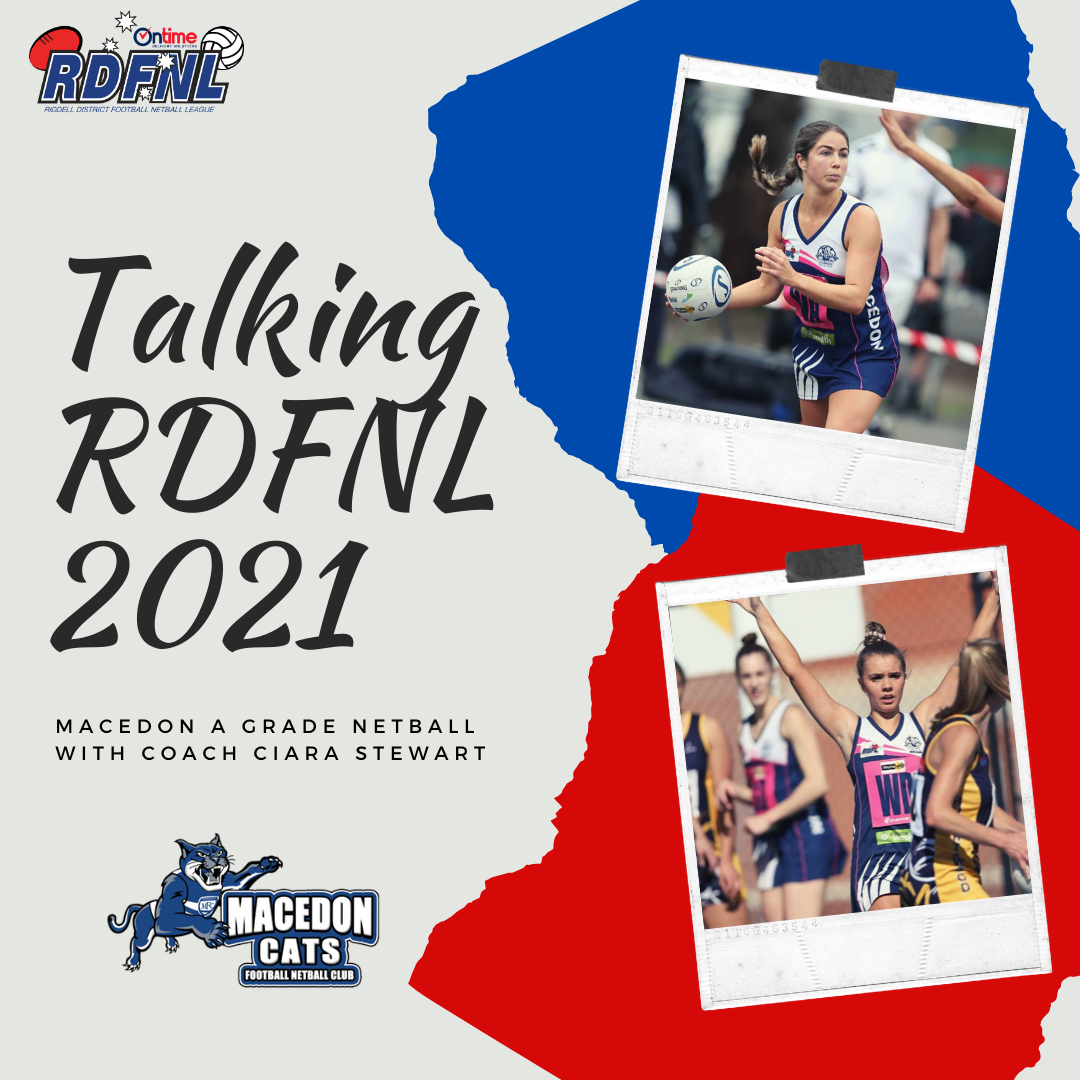 Macedon Cats A Grade netball team have had a full season to prepare to go one better than they did in season 2019.
After retaining all nine players from their grand final team there is no doubt they will be around the mark when season 2021 gets here.
Ciara Stewart will once again take the reigns and with her in charge, they are in safe hands. 
Here is what Ciara had to say about Covid19 and all things RDFNL 2021.
Have you had any key signings for the upcoming season?
We are more than pleased to announce the resigning of all 9 players from last year's Grand Final team. Seven of our nine players will play on for their fifth year with Macedon. We will keep you guessing about spot number 10.
Who has left the club that will be difficult to replace?
One of our defenders Georgia Kupke will not play next year as she has recently become a mum and wants to spend some time with her beautiful girl Bella.
What do you like about the RDFNL?
I have been coaching A and B grade in the RDFNL for the past 5 years. I love the country style of netball and community that Saturday football/netball provides.  Macedon is an amazing club and we value everything that the league provides us to play competitive sport.  We especially appreciate the standard of umpiring in A and B grade that the league has managed to provide year after year.
How has covid19 changed your 2021 season plans? 
It hasn't. It may delay our selections and start to the preseason, as we normally have our teams announced by the end of November but that's ok because everyone is rearing to go- just waiting on an announcement.
During 2020 did you have any involvement with players such as at home workouts or training programs?
Covid round 1- we trained twice a week via zoom. Two of our A graders provided a netball circuit program and a pilates program and on our club Facebook page, we had lots of strength challenges between the codes which were fun.
Covid round 2- we stayed connected through messenger and Facebook but the online workouts have been given a short rest. We are all really good friends that message or talk every week anyway, we just can't wait to be able to train together with an actual netball.
How do you prepare for season 2021, following the year off?
We are good to go. All the girls have stayed fit and are running their kilometers each week while others are doing strength and sprint work. We just need to get a netball in our hands and tidy up the ball skills.  We will wait for the go-ahead and then training starts immediately. Our annual training camp always kicks off the new year with a bang, so for the 2021 season, the camp will just be harder and more intense.
Who are some players to watch from your team in 2021? 
Our A grade side is already well established, so it is the style of play and our bag of tricks that will be worth watching. We also have quite a few B graders and 19's that are up and coming stars of the future, so getting them on the court for A grade in 2021 is worth watching.
What are you most looking forward to in 2021?
Getting on the court and showing our club members that Macedon Cats are even stronger than the year before!
Do you have a set date for preseason following the easing of restrictions?
We plan on sticking to our normal timeline if we are allowed. November trials, December preseason begins.